How a Solo Camping Trip Helped This Mom Heal from Her Divorcef4d93e91bb3c35f08150eff94ddfd5d6
Photo by Lê Tân on Unsplash
With a shoebox of wedding cards and other mementos of her former relationship, a mom of two sets out on her first solo camping trip, a journey that would prove both cathartic and empowering.
My ex and I separated about a year and a half ago. During that time I had come to the realization that my true self — the person I was before being married — had somehow taken a backseat to everyone else's needs.
In December 2017 I started seeing a therapist who was incredibly helpful in guiding me to self-care, hard truths, healing wounds, and letting go of what I thought the future should be. She asked in one of our last sessions what my goals were. For me, this was a really hard question. What did I want to do?
For more than a year I had tossed around the idea of a solo camping/hiking trip to Cape Breton, here in Atlantic Canada. Canada Day was on a Sunday this year and as a government employee I was lucky to have Monday off, giving me a three day weekend. As I had access to a camper van from a family friend, I knew this wasn't going to be something I had to worry about. But the only thing I needed to sort out myself was getting the vehicle insured. I found out that I can get an any driver van policy too, along with other policies that will protect the van and me too. These are the essential parts of camping that a lot of people forgot, but I am happy that I was informed of this before setting off on my trip. I knew I was going to be safe. Plus, my children were going to be with their father, leaving me on my own. With the words of my therapist rattling around in my head, I made a quick decision. Road trip to Cape Breton!
I texted my sister, "Going camping/hiking in Cape Breton this weekend. Am telling you so you know where I am. Don't tell Mom." (She had slightly freaked out last year when I mentioned my idea for this trip.)
The kids went to their father's on Saturday morning. The car was packed with my tent, sleeping pad, Coleman stove, solar powered light, cooler (and Corona beer, the kind I used to drink in university), hiking boots, backpack. And a shoebox full of wedding cards and memories. It was time to let go.
I made it to my first camp site midafternoon and immediately set off on a hike to several lookouts over the Bras D'Or Lakes. It was spectacular.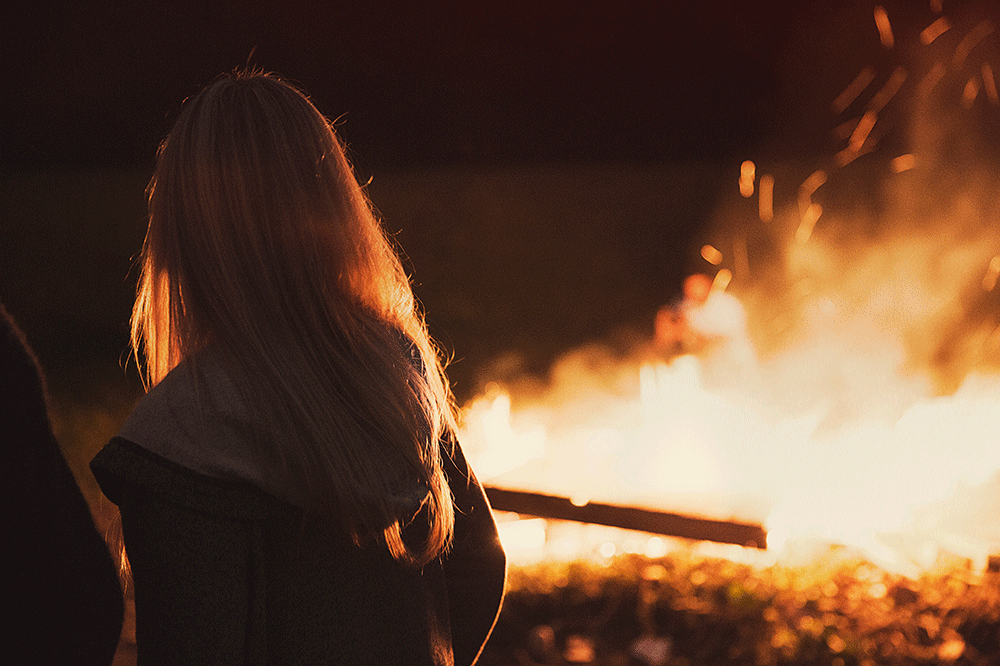 Photo by Joshua Earle on Unsplash
When I got back I built a fire to roast hot dogs and marshmallows. I was camping! When you go camping, you need to make sure you have all the necessary equipment. Of course, you'll need essentials like a tent, but you cannot forget the items you will need to prepare meals. That is one of the most important parts of camping! Before heading off on my trip, I was recommended to look into sites like campingcooks.com to ensure I had everything I needed to get the full camping experience. As the sun started to set I knew it was time. I went to the trunk of the car, picked up the box, sat down on my favourite camping chair (as I feel like it is the best camping chair that I could have found), took a deep breath and opened the lid.
I sifted through cards from people who had remained our best friends and people whose lives had taken them on different paths. A friend who had died too young, elderly relatives no longer with us. Some with only signatures. Some with beautiful messages telling us about the wonderful journey we were about to embark on.
I opened each card, read it and took in its message of love.
And then I burned it. Every single one.
I burned the card he had used to ask me out on our first date. I burned the card that came with the first flower he had given me. I burned a card from him thanking me for making Father's Day possible. I burned his wedding vows.
I even burned the box.
The only time I hesitated was with a card from my friend's parents who were killed suddenly in a motorcycle accident. Then I heard Carole's voice say, "Girl, burn that damn card!" So I did. Threw it right in the middle of the fire and watched the flames.
I said goodbye to the hope that had been our marriage and embraced my new single future.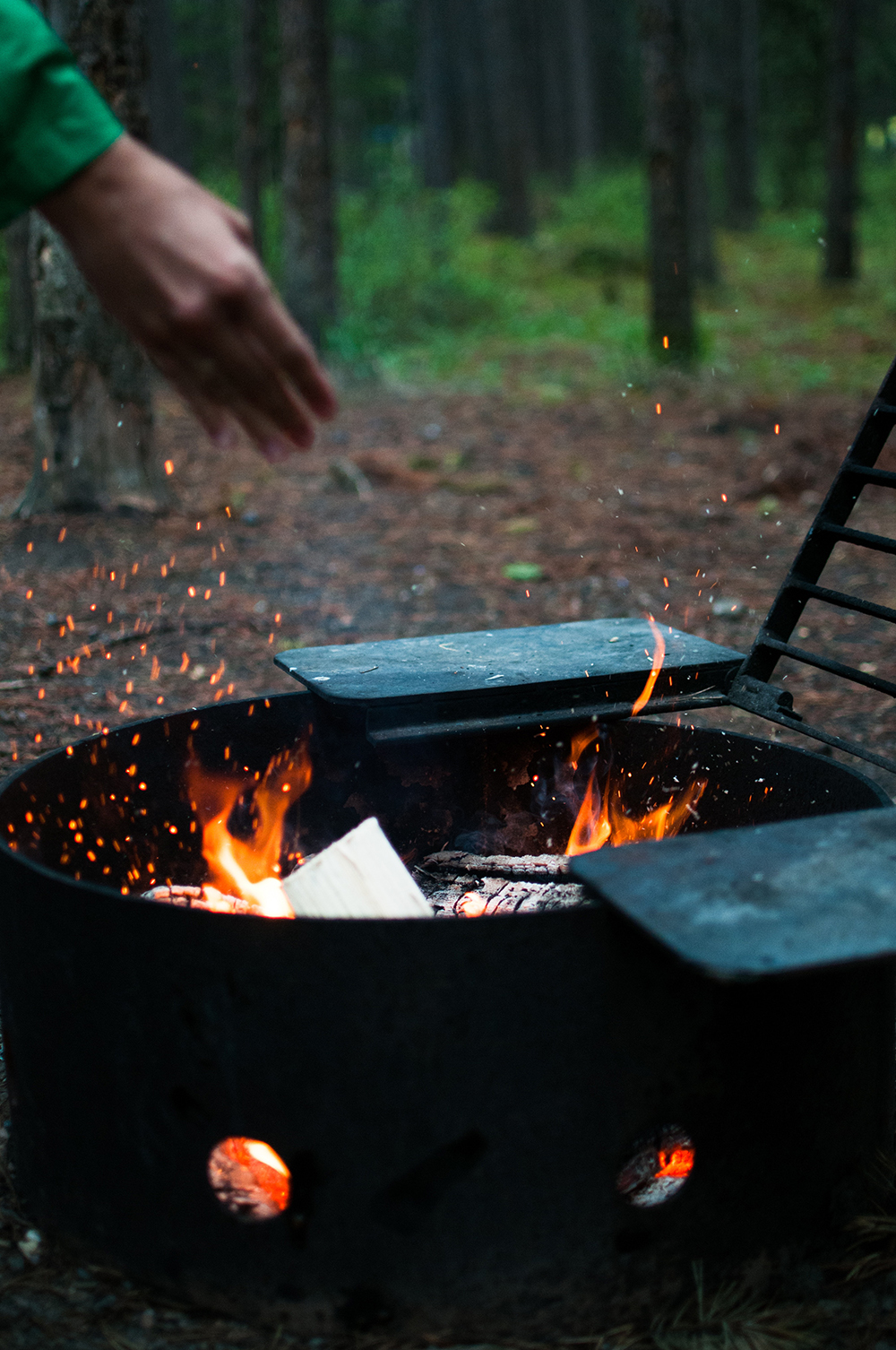 Photo by Ezra Comeau-Jeffrey on Unsplash
My campsite neighbour came over the next morning on the pretence of asking the time. Then she asked if I was okay. Apparently my sobs, which I thought were quiet, were carrying over to their campsite the previous night. I told this stranger what I had done. She hugged me and told me the cards were my past and now I could look to the future.
Thank you, Anne, for being the right person at the right time.
I spent the rest of the weekend hiking various trails on the Western side of Cape Breton. All by myself.
I met one other solo female hiker, passing in opposite directions on a trail. She gave me a big smile and nod. I felt like I was part of a club. And I met lots of other people, too. A lovely couple visiting from Holland, a man who had gone to the same university as me, a family from China, a stranger who needed help with a geocache, and lots of friendly dogs who were told "my kids would love you!" And I had real conversations with them because, with no one else in tow, I got to decide what to do with my time.
Did I miss the kids? Nope, and I don't feel bad about that. They were safe with their father who loves them. During the weekend, the only person I had to organize was myself. The only person who had to be happy with the plan or menu was me! Not once in three days of driving did I have to say, "Stop kicking the back of my chair!"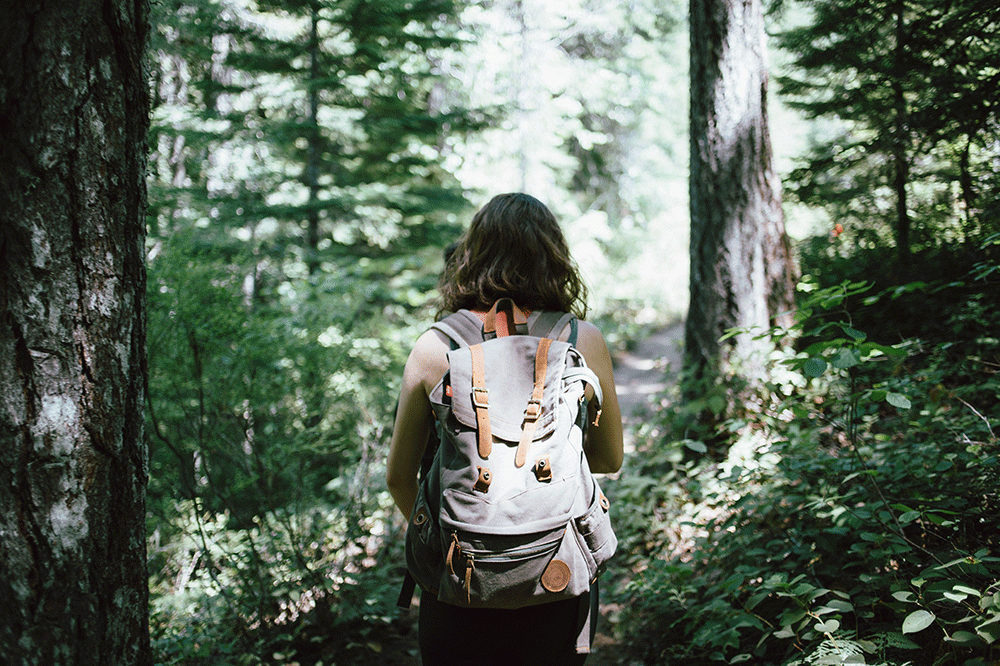 Photo by Jake Melara on Unsplash
I got to be Beth again. Not "Mom." Not "the wife." I needed this trip. I needed to prove to myself I could be independent. I needed a tangible journey to parallel the emotional one I've been on. The bonus was I got away from the mostly family-oriented Canada Day activities that would have reminded me that this was a holiday without my kids.
Ironically, the song playing on the radio as I crossed the causeway back to the mainland on Monday was Rita MacNeil's "Flying on Your Own." Rita was born in Big Pond, Cape Breton, is herself divorced, and many of her songs are written from her own life experiences. My parents had this tape on high rotation in our car when I was growing up so I know every word.
So I belted it out. "You were never more strong girl, you were never more alone. Once there was two, now there's just you, you're flying on your own!…First you stumble, then you fall. You reach out and you fly. There isn't anything you can't do!"
The post How a Solo Camping Trip Helped This Mom Heal from Her Divorce appeared first on The New Family.
Photo by Lê Tân on Unsplash With a shoebox of wedding cards and other mementos of her former relationship, a mom of two sets out on her first solo camping trip, a journey that would prove both cathartic and empowering. My ex and I separated about a year and a half ago. During that time…
The post How a Solo Camping Trip Helped This Mom Heal from Her Divorce appeared first on The New Family. […]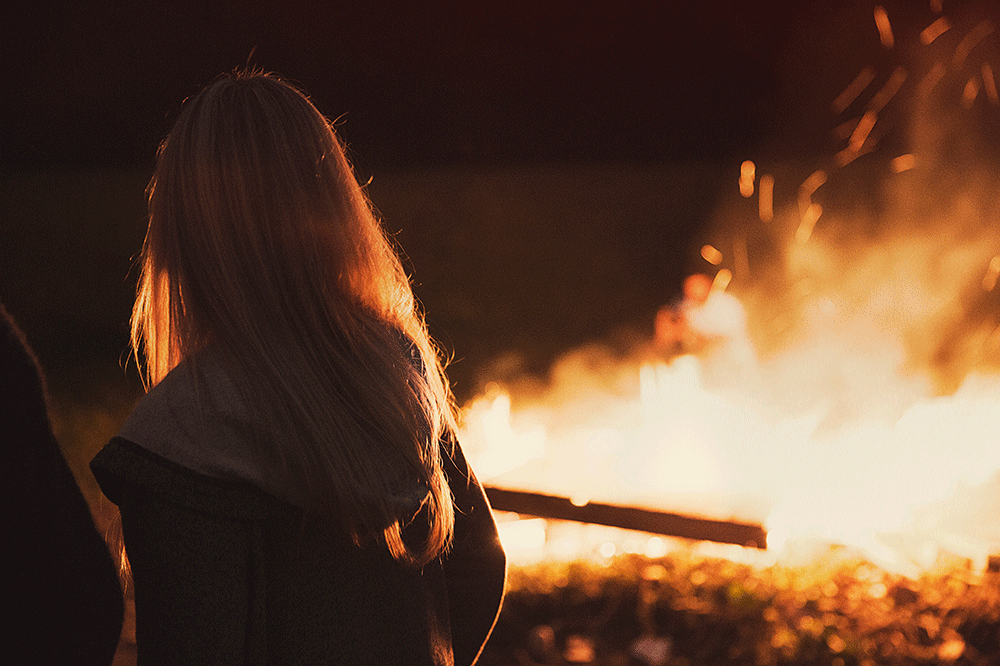 Read More